Heat Pump Repair Clint TX | Trusted Replacements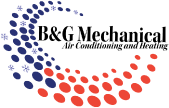 Warming and cooling your home should be a seamless experience. With the variety to deliver both warmth and chilled relief, heat pumps are an efficient way of keeping you comfortable through every season. But since this one system keeps us comfortable year-round, it is imperative that we maintain its efficiency by having routine maintenance done by an expert technician like us on time, so no surprises arise unexpectedly.
You can trust our technicians to leave you with a system that will work at top performance and efficiency for years to come. Why not give us a call and find out what we have to offer?
Reliable Heat Pump Installation and Maintenance Near You
Whether it's an old unit that needs to be replaced because its efficiency is declining too quickly, or if there are any problems associated with installation such as leaks and warranty issues-we'll take care of everything.
We also do complete installations of heating systems at very affordable prices that will suit your budget and keep you happy. Our reliable maintenance options can provide you with a system that will keep on working all year round at a very low cost. Rest assured, we will get to work as soon and quickly so you don't have any more worries about what might happen next.
Need Your Heat Pump Fixed or Installed? Call Our Nearby Experts!
Hiring a heating professional is not an easy task to do. You can believe our team because we have many 5-star reviews from satisfied customers who value the hard work, ethics, and attention given by us towards their service needs in mind.
Remember, we are only a phone call away. Call us anytime you need us to repair or replace your heating system.