Air Quality Testing El Paso TX | Reliable IAQ Systems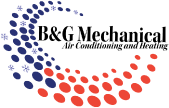 We all desire to live in a healthy, safe environment. Air testing and purification processes are critical to maintaining a healthy environment. It's not just about minimizing environmental health concerns for yourself but also protecting those around you. Air testing is one way to ensure that you're getting rid of any possible pollutants like mildew and mold, pet dander, secondhand smoke, or dust mites in your home environment. These can cause significant health issues for families if not appropriately handled.
In addition to providing a wide range of services, our company specializes in air testing and purification processes. We offer services that purify the quality of your home so that it can be safe and clean enough, even for those with sensitive respiratory systems. Our HVAC services are more than just heating and cooling your home. We also care about the comfort level, which is why we offer a variety of purification options that will keep you safe from allergens or other impurities.
We understand a comfortable home environment is more than temperature control, so we take the safety and health of your family into consideration when providing HVAC services. We've worked with air testing and cleaning equipment for years to narrow down the purification processes for your convenience.
Top-Rated Indoor Air Quality Testers Near You
Indoor environments can be very important for people with asthma and allergies. The air quality in your home may make a difference to how you feel, so it's worth getting tested if there are concerns about indoor health issues. You want highly qualified individuals who will take care of testing and ensure the environment remains clean throughout all areas of your residence. Get it tested by professionals like us if you want peace of mind that your home's air quality is upstanding!
Home testing kits may be convenient, but they don't always give the most accurate results. That's why hiring a professional is worth it. Not only do these experts know what to look for in terms of air quality problems and their solutions, but also because there are so many highly toxic elements that could go unnoticed by your self-installed kit alone. A skillful inspection of your home's air quality is the best way to ensure that you're protected from dangerous or toxic elements.
Another benefit to hiring a professional, such as the person doing this inspection, is that they will give you an immediate plan of action and calculation on what it would cost to remediate any contaminants found during their testing phase. Additionally, equating to more thorough inspections ultimately affects your family's health at home.
Need Your Indoor Home Air Quality Tested and Improved? Call Today!
We're devoted to providing you with the cleanest air possible. That's why we've invested in our team's expertise so that they can offer thorough inspections and recommend options for delivering just what your home needs, a healthy environment free from allergens or other harmful substances like pet dander or dust particles.
With our experience in air quality management, we will help you create a healthier and safer living environment for your family. We offer thorough inspections to ensure that the installed purification systems are up-to-date with all the latest technologies that would be best for removing harmful substances from air quality inside and outside - all at once!
B & G Mechanical Air Conditioning and Heating
7144 Dale Rd, El Paso, TX 79915
915-852-1027