HVAC Repair El Paso TX | Local Maintenance Service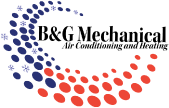 To keep your business running at its best performance, you need to keep your heating and cooling systems in top condition. Our company provides professional services for HVAC issues you may experience in the daily operations of your business that will hold you back.
We are here to fix those heating and cooling problems that may cause damage to your business and lead to you losing income. Save your business the lack of income with the professional services we provide in the form of reliable maintenance of all your systems.
We have short and long-term maintenance options available that can be tailored to suit your business preferences and keep you going all year round. We thrive in those situations where the minimum downtime is required for maintenance, and that is what we provide you with.
Call us and ask about the list of top-quality maintenance options we have for you.
Your Trusted Commercial HVAC Installers Near You
We also do complete installation of heating and cooling systems in your area with the expertise to do the best job for your business. Allow our company to keep your business image high with cooling units that will not leave you stranded at impossible times.
All repairs and installations are done with the top brand parts and units to give you the assurance that your systems will operate properly. Combined with the services of our expert and highly-trained technical personnel, you will have only the best at your disposal.
With our offices located in your area, we will be able to provide support for all newly-installed and older commercial systems alike. Do not allow the productivity of your business to go down because of a faulty and unreliable system; instead, call us for a prompt replacement.
Need Your Commercial HVAC System Fixed or Installed? Call Today!
With our team of experts standing by to give you the professional services your business deserves, do not hesitate to call anytime. With our services only a phone call away, we can help to keep your business running at full capacity and productivity.
B & G Mechanical Air Conditioning and Heating
7144 Dale Rd, El Paso, TX 79915
915-852-1027